This Post May Contain Affiliate Links. Please Read Our Disclosure Policy here

Plate racks are a charming and functional addition to the home. You can use one for storing and displaying platters, plates, wood boards, and serving pieces. They don't take up much room, which makes them perfect for tucking into a small or shallow space.
While having plenty of storage to tuck away things you use is a luxury, I love displaying pretty items that are also used regularly in my home! It can be so convenient and practical. But of course it also makes the sense that any items you leave out in view will be pretty. You might remember I call this decorating principle everyday on display–a little concept I've talked about on the blog since 2008 (see this flashback post here!) and in my books.
You can get wall hung plate racks online (like this pretty brass rail one or lots of options here), and I've even seen a lot of great DIYs if you're handy like that. 🙂 A plate rack would be lovely in any room, and so handy in a kitchen, dining or pantry space. I'm thinking we might put one on a wall in our mudroom (I shared a bit about that in this post).
I'll have more kitchen plans and remodel updates for you soon… if you watch my Instagram stories you've seen they have officially broken ground for our addition, eee! More updates to come!
Enjoy today's Scrolls + Strolls inspiration post with rooms with plate racks!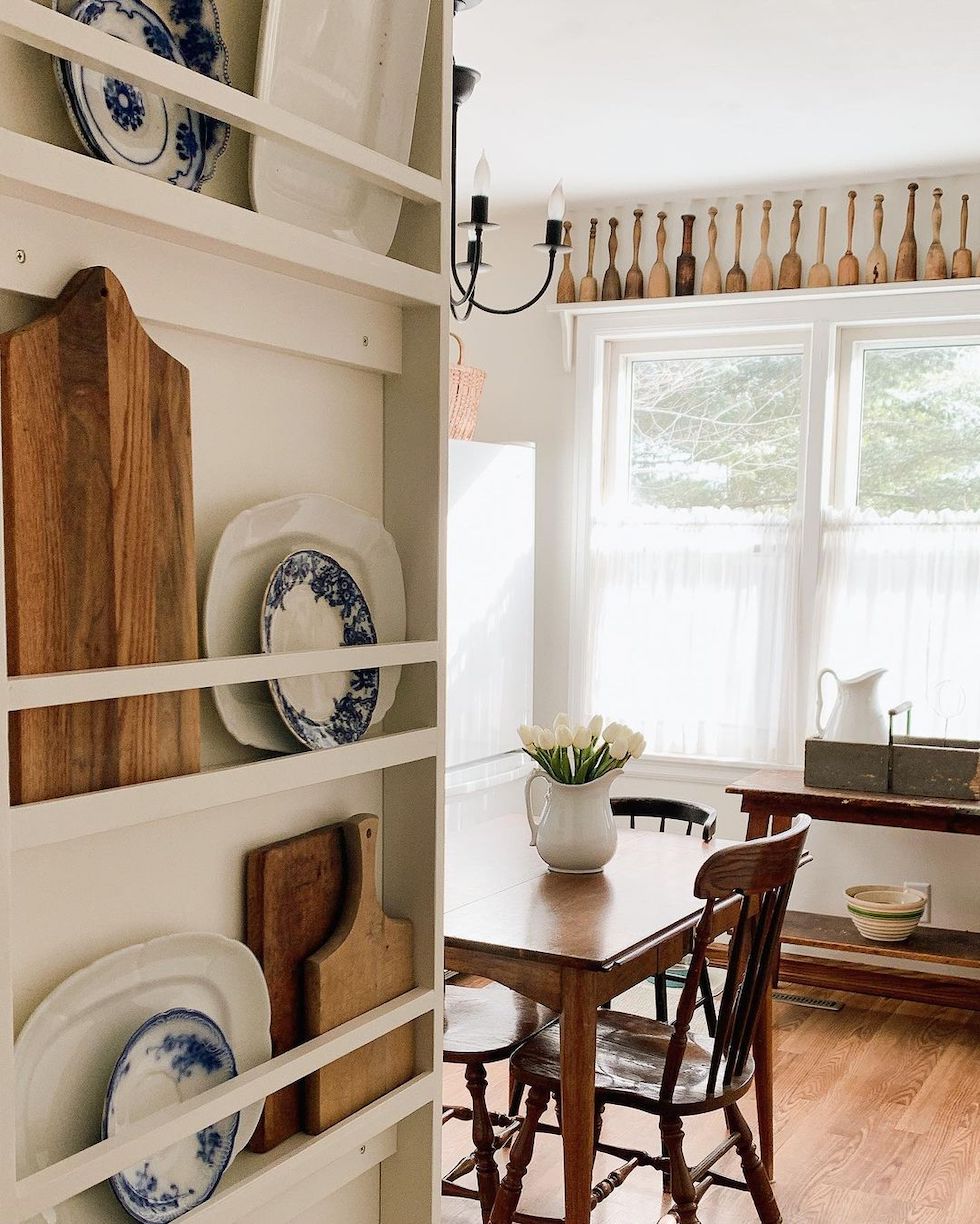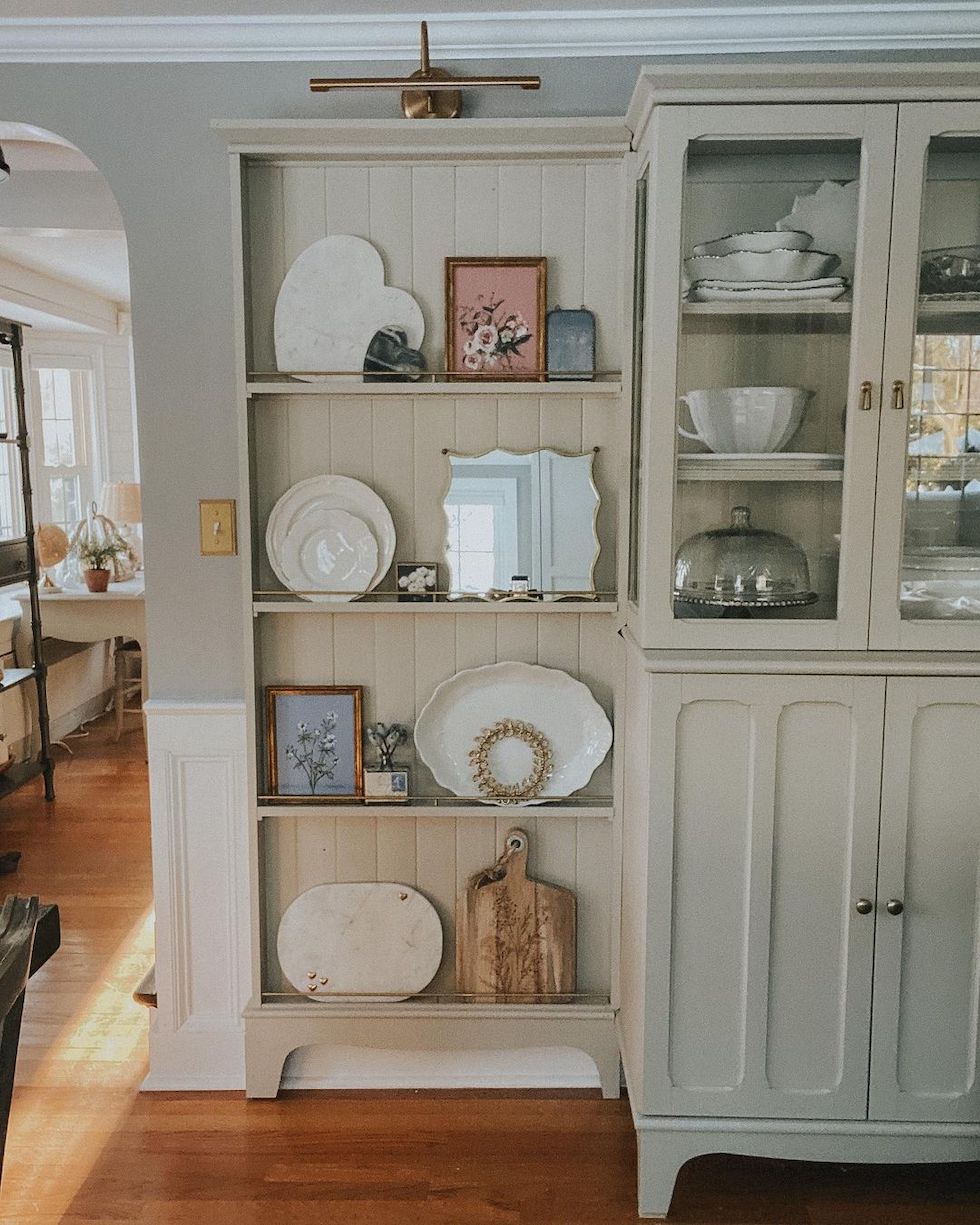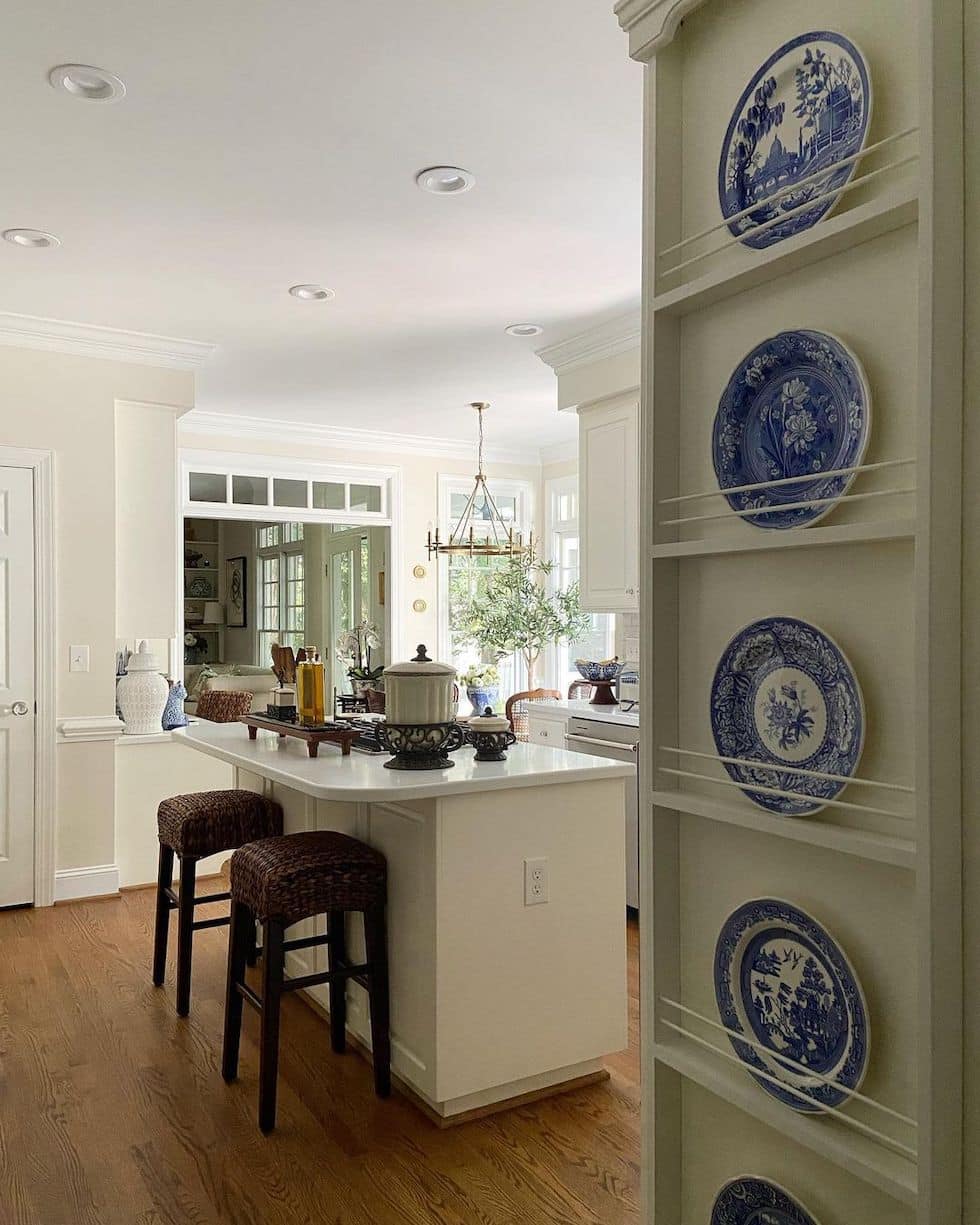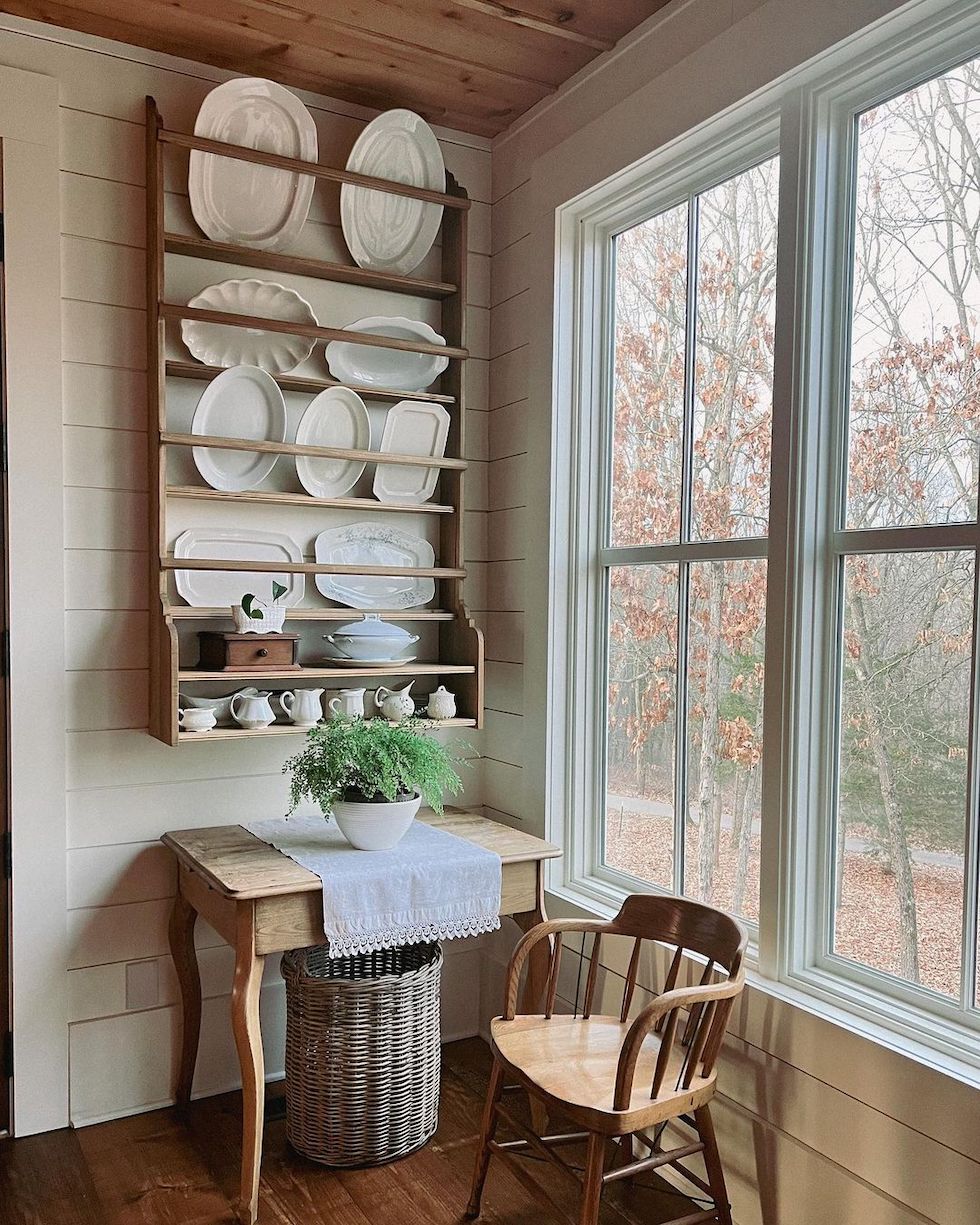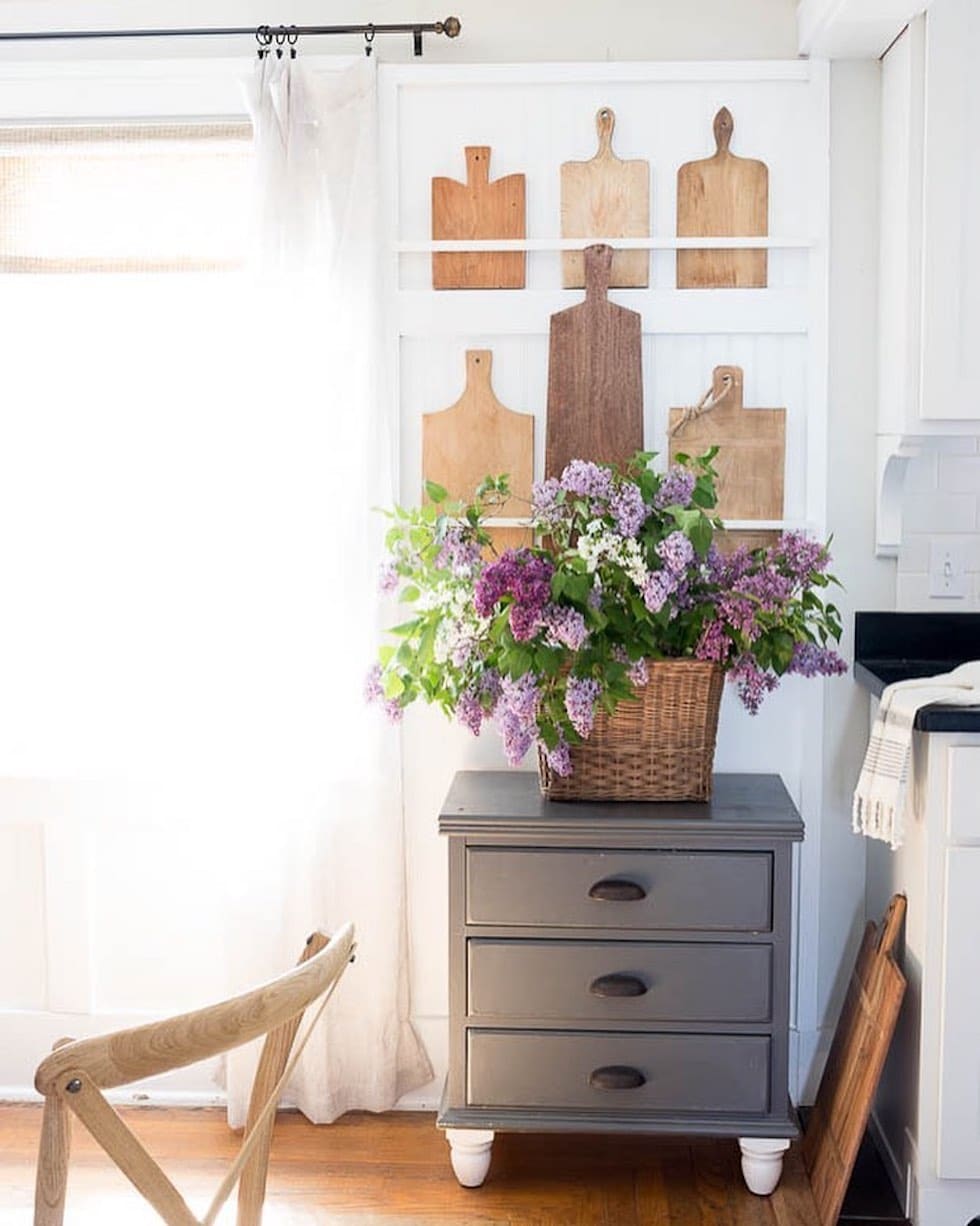 Sunday Strolls + Scrolls is a series inspired by the interiors and exterior spaces I fell in love with while scrolling the internet. I particularly enjoy finding spaces and ideas that reflect a sense of sanctuary! I hope this series will feel as relaxing and enjoyable for you as a leisurely walk down a charming street, a peaceful stroll through a garden or finally getting to peek inside a lovely neighborhood home during a Sunday open house.
more inspiration:
Charming Wood and White Kitchens
Small Mudrooms and Pantry Spaces
Kitchen Design Ideas: 8 Showstopping Elements
Kitchen Open Shelving: The Best Inspiration & Tips!